Transfluent - Cloud-based translation services
Using state of the art tools and professional translators worldwide, Transfluent is a full service translation agency that helps their customers automate communications in over 100 languages.

Early adopters of Transfluent include US President Barack Obama and Thirty Seconds to Mars, a popular American rock band led by the famous Hollywood actor Jared Leto. Transfluent currently powers translations for several Fortune 500 companies and global brands.
Remove language barriers and provide superior customer support
No commitments, no extra personnel costs – Your current customer service agents can respond to your customers through any channel and in their own language.
Improve your social media presence by interacting with your customers in their native language.
Seamless Zendesk integration brings instant machine translation of all incoming tickets and human-powered translation of outgoing responses to international clients
Clear pricing – only pay for what you need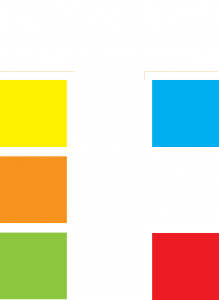 Economy
0.12€
/word
Best choice for translating bulk content and user-generated text
Part-time translators (language students, etc.)
Business
0.18€
/word
Best choice for day-to-day business needs
Professional translators
Website translations
App translations
Expert
0.24+€
/word
Best choice for translating specialised content
Specialised professional translators
Law texts
Medical texts
Technical content
Gaming translations
With Transfluent's app for Zendesk, you can get professional quality language translation built directly to the Zendesk user interface. For continuous translation needs different pricing models are also available. Pepron offers customisation, training and development services tailored to meet your requirements. 
TRANSFLUENT'S SERVICE
Transfluent's main product is their translation platform into which the translations are provided by a growing network of human translators. Today Transfluent's platform has over 50 000 human translators and can provide translations in over 100 languages, basically in every language used in the Internet. Transfluent's platform has been integrated to Facebook, Twitter, WordPress, SINA Weibo (the Chinese Facebook), Magento and Zendesk. As an example, Transfluent's customers can send a Facebook post or a Tweet just like they normally would and the platform automatically translates the content and publishes it in all the needed languages. Just like if it was coming directly from you or your organisation. In other words, Transfluent helps businesses go native globally. As a sign of the strength of Transfluent's translation platform it only takes an average of 5 minutes for a Tweet to be translated and published.
TRANSFLUENT AND ZENDESK
Transfluent's Zendesk integration is a really interesting expansion for the capabilities of Zendesk's customer service platform. Integrating Transfluent's platform with Zendesk enables Zendesk clients to give customer service in every language available in Transfluent's platform. Transfluent's Zendesk app is not only cost-efficient, but it also makes it effortless for your existing staff to provide customers with service in their native language. Imagine that French customer you have had this year contemplating on whether to make his large purchase from you or from someone who can offer him clear answers to his questions in his native language; he can now be serviced in his own language with only paying for the needed translation and the pay-per-use fee based on the amount of words you need to understand or reply to him. The only choice you have to make is whether to trust your message in the hands of an amateur (6c per word for every language combination) or a professional (18c per word for every language combination).