The Esko patient information system has more than 10,000 users in four different hospital districts. The Esko patient information system consists of more than 50 integrated information systems and products, which makes Esko an easily scalable and extensible information system. Esko is constantly being renewed.
Esko constantly receives positive feedback on its easy usability and reliability. In the research of the Finnish Medical Association, Esko has been rated the best patient information system in Finland for several years. The nursing staff has also given Esko's user experience good grades.
In Esko's development work, special attention has been paid to the management of patient medication. Knowledge of previous, newly administered, or newly prescribed medication is critical in choosing the right method of treatment.
Up-to-date medication information is available to healthcare professionals in real time throughout the patient's treatment process. Information automatically moves between Esko and the intensive care system. For physicians, Esko provides Duodecim decision support, which improves patient safety.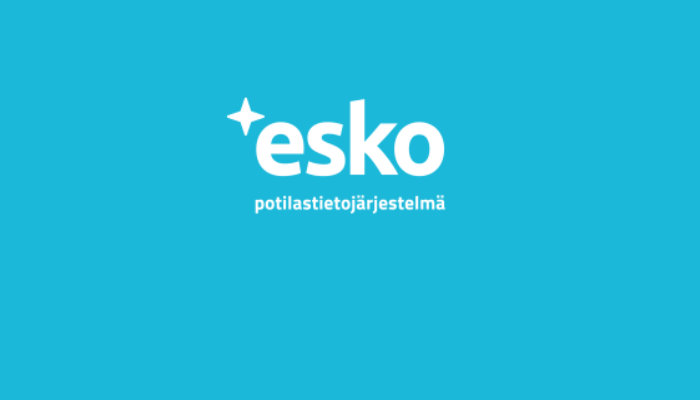 Esko Systems is a non-profit in-house company owned by its customers. Through us, municipalities and social and health care actors from the public sector can participate in creating agile and low-cost information system solutions that support everyday work with patients. We are currently developing a primary health care solution to esko.
We are currently creating a regionally strong patient information system solution, where information follows the patient. In this way, we ensure patient safety and the flow of information from primary health care to specialist care.
Our current owners are the Northern Ostrobothnia Hospital District, the City of Oulu, the Lapland Hospital District, the Länsi-Pohja Hospital District, and 2M-IT.